Greetings, Contenders!
Below are the details for the v2.1.4 update.
■ v2.1.4 UPDATE
1. Gacha System Update
1) Reduced Crystals costs for the Gacha system
- The amount of Crystals consumed on Gachas will be reduced.
> Current: (1x) 50 Crystals, (10x) 450 Crystals
> New: (1x) 40 Crystals, (10x) 360 Crystals
2) Reduced Mileage costs
- The amount of Mileage consumed when acquiring Mileage Rewards will be reduced.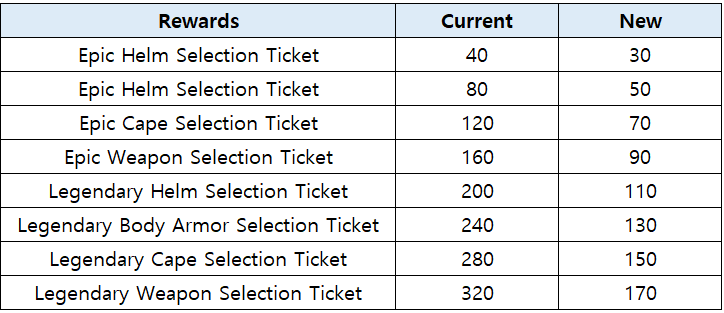 2. Daily Items Update
1) Gold Items
- Basic/Normal TP: Reduced cost on 2nd-3rd purchases.
- Epic TP: Epic TP items have been added.
2) Ad Watch Rewards
- Normal/Rare: Increased the amount of TP gained after watching ads.
3. Misc.
- In-app Product Update
: Certain items at the shop will be renewed or no longer be sold.
- New Package Products Added
- "Special Gacha" available for a limited time purchase
* Certain equipments are 5 times more likely to be obtained from the "Special Gacha" than from other products.
We will do our best to provide you with the best OVERDOX experience.
Thank you.